​​We are a family-run business based in Worthing, West Sussex.

We pride ourselves on being caring, friendly, and dedicated to helping you feel healthier and more comfortable.
Has it ever occurred to you that the pains in your joints may be caused by your feet?
Because we spend so much time standing, walking or running on unnatural hard surfaces, for which our bodies were not designed, our feet are forced to pronate excessively. The results can be dropped arches, disrupted knee function and hip alignment, and increased pressure on the lower back.
​
If you have a foot misalignment, it may get overlooked because the pain you have is in your knee or hip.
​
A biomechanical assessment by a specialist in this field can identify if you have a problem, thus making treatment possible and further problems preventable.
​
Physiotherapists treat people of all ages, helping them manage pain and using a number of methods to aid recovery.
​
Although they're often thought of as just dealing with musculoskeletal problems, physiotherapists are trained healthcare professionals who work in many areas.
​
​
Toenails cut and filed, thickened nails reduced, corns removed, hard skin, callous, fissures, foot infections, verrucae, ingrown toenails and foot pain treated/advised.
Medical Toenail Reconstruction
Wilde Pedique gel to reconstruct toenails damaged by infection or trauma. The gel is formulated to protect and treat the problem nail, also improving the appearance. Can also be used to enhance healthy toenails.
*Please note - we are currently open for pre-booked appointments only.*
​
​
Clinic Opening Times:
​
Monday 10.00am-6.00pm
Tuesday 9.30am-5.30pm
Wednesday CLOSED
Thursday By Appointment Only
Friday 2.00pm-6.00pm
Saturday 9.30am-6.00pm
Sunday CLOSED
As of 30th September 2021 we will no longer be able to offer home visits
*COVID19 INFO*
​
We would like to thank you all for your loyalty and patience while we have been following the Government guidelines to limit the spread of Covid 19.
​
Obviously our priority is to keep our patients and staff safe, so we have been implementing very strict hygiene guidelines and continuing to physical distance as much as possible.
"Absolutely outstanding customer service! It has completely changed my son's life, from constantly being in pain. Could not fault this business in any way. Thank you for all you did!"
"I first met Terry Hallett in 2007 when he fitted me with some excellent custom orthotic insoles. Then in 2010 I was lucky to discover him at the Comfoot Zone. I greatly value his physiotherapist skills and exceptional ability at pinpointing, explaining and treating the cause of aches and pains. That together with his good advice, caring nature and the friendly atmosphere at the clinic are very much appreciated."
"The comfoot zone did an incredible repair on my big toenail after a skiing injury and thankfully back in sandals for the summer. Lovely friendly and knowledgeable service."
Feet are as individual as fingerprints, and the only way to fully correct the position of your foot is have orthotic insoles that are custom-made for you. Orthotics should be flexible and contain shock absorbers. Mr. Terry Hallett has been a Physiotherapist for over eighteen years, and specialises in Lower-Limb Biomechanics. Here at The Comfoot Zone, he uses Sidas technology to make bespoke custom-made orthotics. They are flexible, but also durable, and offer maximum shock absorption.
​
Here's a video to demonstrate how they are made: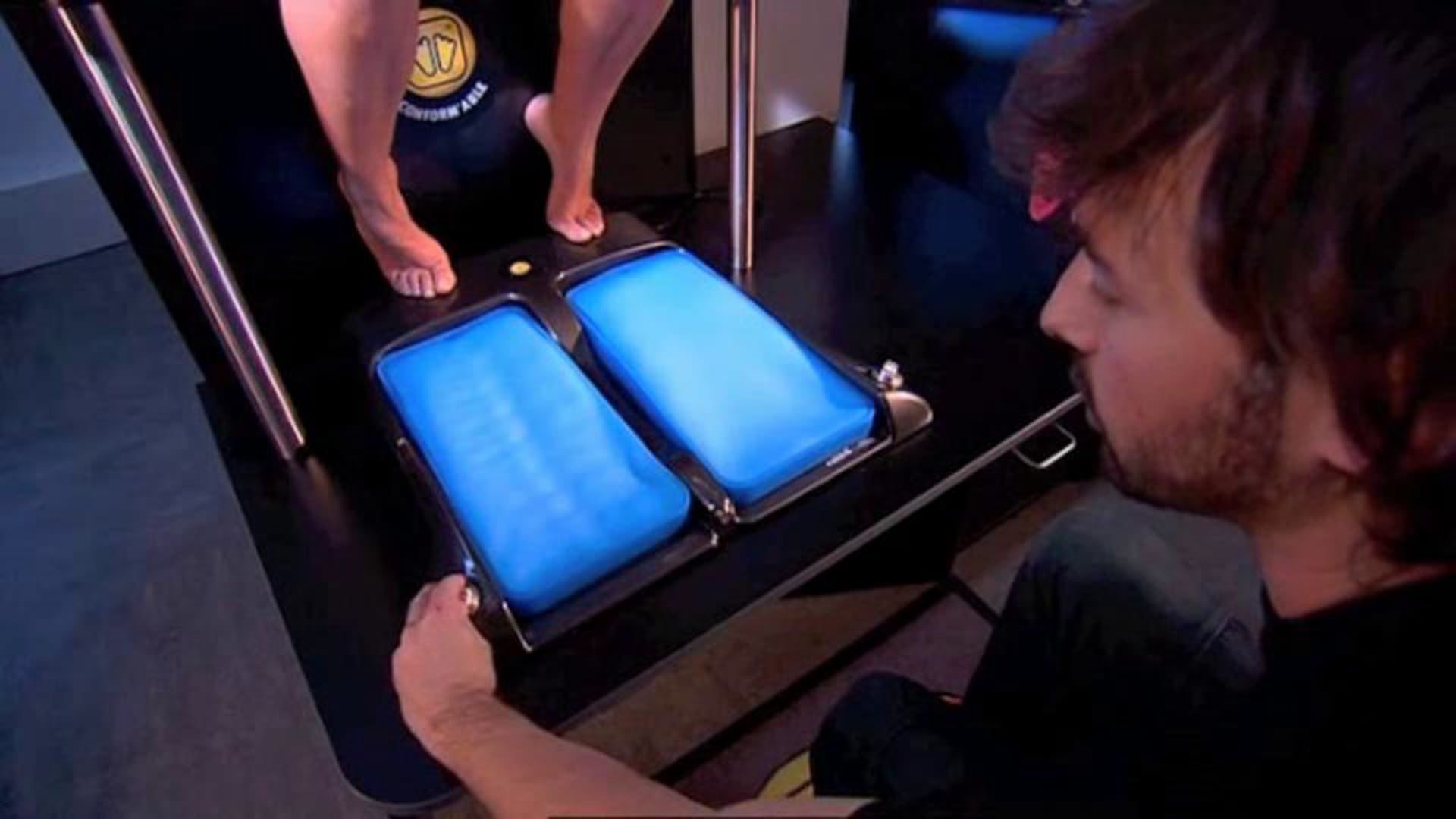 SIDAS Custom Insoles process